March 19th, 2012
Hello again! I am still here and still working on new art projects. I have been purchasing some of my own prints and selling them myself! This has been productive and it is fun to see my prints finished! I have to say that I find the quality of the prints I get from FAA are amazing! Once I get them, they are very hard to part with. Well, back to creating!!!!
July 22nd, 2011
As the summer blazes on, I have trodded along awaiting a less hot day, to go out and shoot some beautiful outdoors shots. The heat is a real deterrent for having that ambition. I think that a road trip to the mountains is in dire need. Be looking for some moutainous art here soon.
July 4th, 2011
This is a wonderful time of year to celebrate and remember our countries freedom, in the United States. Don't let the Fourth of July be the last celebration you get to experience. Don't let your thinking get clouded with much celebration. Think responsibly before you act! Have a wonderful and fun Fourth of July!
June 28th, 2011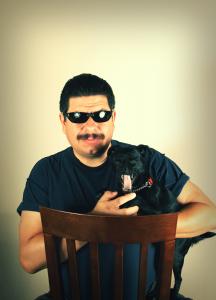 I have decided to branch out into an adventure that caused me to be first interested in photography. It is funny because I was always the person who did not really know how to use the camera. I was the person who always had a giant flash in the corner of his image. It wasn't until years later, that I discovered that if you have your finger right next to the flash then it would reflect right back into the lens, using an old point and shoot, disposable camera.

I have since improved!!!! I began moving deeper into photography in 2006 and begun perfecting (and still am) my skills. My whole interest was motivated back then by creating something that others would love to look at. I knew that I wanted to see my images hung upon peoples walls, which to me is the ultimate flattery in this art.

My photography took a different turn and I went toward stock photography. This interested me greatly and I still enjoy shooting for stock imagery. However, my first interest was still eating at me and I wanted to be able to find an avenue to get my images onto walls of people who would appreciate them.

Here enters this opportunity at FAA. I have now found that new avenue, which has now sparked another interest in me.....Artistic Painting. This is a skill that I have not used in many years and will take some time to refine, but I will strive to do both mediums and possibly work in more (sketching, pastels and others).

So bare with me and I hope that you find interest in my works, so they will find a home amongst your homes.